Student Legal Advisor Bios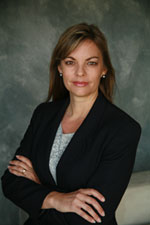 Robin L. Unander (robinu@as.ucsb.edu) has been a practicing attorney since 1995. A graduate of UCSB in Law & Society, she received her law degree from Southwestern University School of Law in Los Angeles, California. Robin was born and raised in Goleta, and her areas of practice include  criminal defense, landlord/tenant, personal injury, business law, and general civil litigation. Robin has been with the LRC since October 2003.

Ron Perry (ronaldkperry@ucsb.edu) joined UCSB's AS Legal Resource Center in 2016, having been the Center's attorney in the early 2000's. A 1981 graduate of UCSB, Ron has practiced law in Santa Barbara County since 1989. His primary areas of expertise include Landlord/Tenant and Fair Housing, Immigration and Family Law. His experience includes many years as managing attorney and Executive Director of Legal Aid Foundation of Santa Barbara County, as a Directing Attorney at California Rural Legal Assistance, and at the Santa Barbara Superior Court Legal Resource Centers.